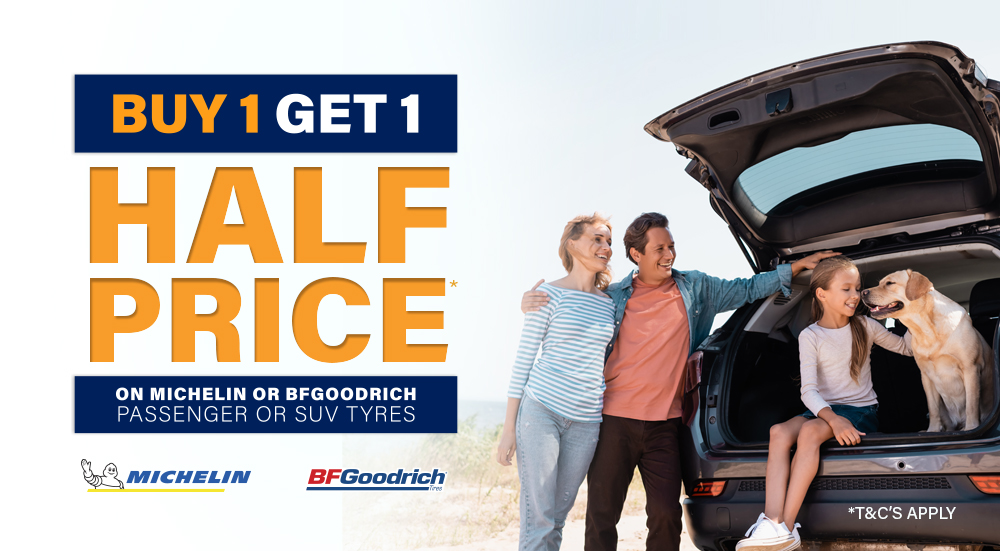 SUV Tyres
The New Zealand market wants a versatile vehicle, something that they can take to work, tow their boat with and take the family with to the bach on weekends. For all these different activities, it's important to ensure your SUV is running on the correct tyres.The SUV market in New Zealand is growing rapidly with two-thirds of all new light vehicle registrations being SUV's. SUV sales are growing at +9% year on year. Along with this, double cab utes are dominating the industry right now, with sales at a ratio of almost two to one versus passenger cars.
Tyreline has a broad range of SUV tyres to suit whatever your driving needs may be. We recognise the increased demand for SUV tyres and thanks to Michelin and BFGoodrich we can cover your needs.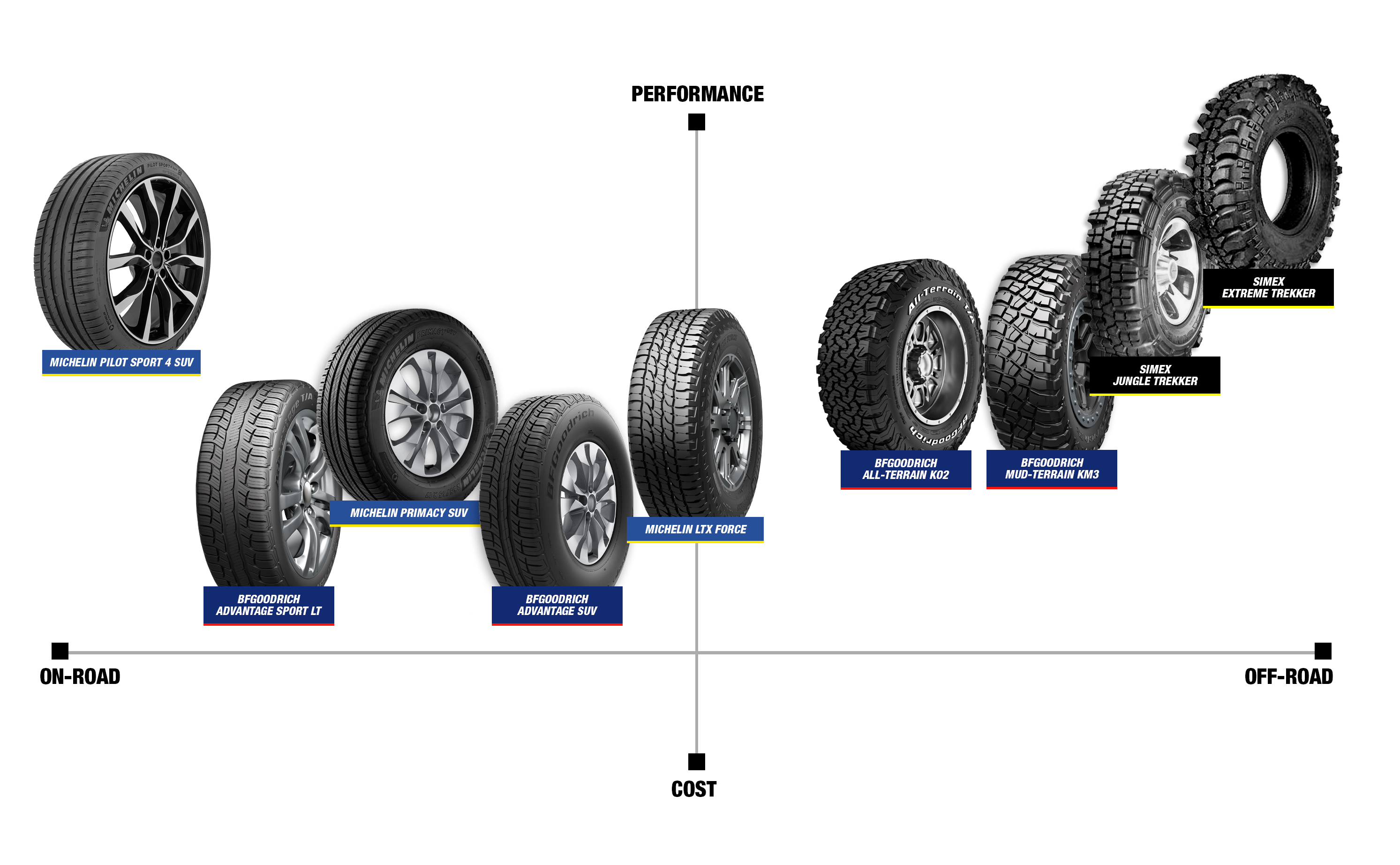 MICHELIN PILOT SPORT 4 SUV
The MICHELIN Pilot Sport 4 SUV tyres are specially made for premium SUVs providing you excellent braking, handling and comfort. Original equipment on vehicles like Land Rover Evoque, Volvo XC60 , Mercedes, BMW, Mercedes AMG.
Independently proven to have outstanding grip and safety: 1st in wet and dry braking
Comfort oriented improvements to enhance your driving pleasure
Excellent longevity and a SUV-dedicated robustness
Asymmetrical tread pattern: external part for dry conditions, internal part for wet roads
"Dynamic response" technology: a hybrid belt made of aramid and nylon for an optimised driving precision
Groove design mastered to rigidify the tread pattern and provide grip under lateral solicitation
Tread pattern stiffness with optimised notches for excellent braking on dry roads
New compound mix with specific innovative "functional elastomers" and thin silica for excellent grip and braking on wet roads
MICHELIN PRIMACY SUV
MICHELIN Primacy SUV tyres complement your vehicle's safety features to better protect your family. Original equipment on vehicles like VW Amarock and Honda CRV
MICHELIN LTX FORCE
For your city commute and light off-road journeys. The MICHELIN LTX Force SUV tyre handles it all. Original equipment on vehicles like Hyundai Tucson, Nissan X-trail, Mitsubishi Pajero and Land Cruiser Prado, VW Amarok 4Motion
Independently proven to last 35% (up to 30,000 kms) longer than other premium brands DEKRA
Reinforcement between blocks increases contact area with the ground for better braking & safety.
Longer tyre life by 18,000 km than the previous generation.
Brakes 0.8 meters shorter than the previous generation.
A noticeably quieter and more peaceful ride.
Tough and cut-chip resistant sidewalls.
Deeper tread by 1.4mm than the previous generation for better off-road traction.
BFGoodrich Advantage T/A Sport Key Product Features
Defy the weather, control the curves, and enjoy the drive for miles and miles.  
BROWSE OUR SUV TYRES BY BRAND
Tyreline has a broad range of SUV tyres to suit whatever your driving needs may be.