With winter not too far away, now is the best time to ask yourself, when did I last check my tyres?
Tyres that are balding, have irregular wear or incorrect pressure can have compromised grip and stopping distances. New Zealand roads in winter can pose more of a threat than usual with aquaplaning or black ice, therefore, making sure your tyres are road ready is crucial.
Here are some super simple ways to check that your tyres are safe before you hit the road.
Check your tread depth
All of our Michelin and BFGoodrich tyres include wear indicators in the groove of the tread, this is a quick and easy way to see how much tread there is. The indicators show when there is only 1.5mm of tread left, this is the minimal legal limit and you will need new tyres once you are at this point.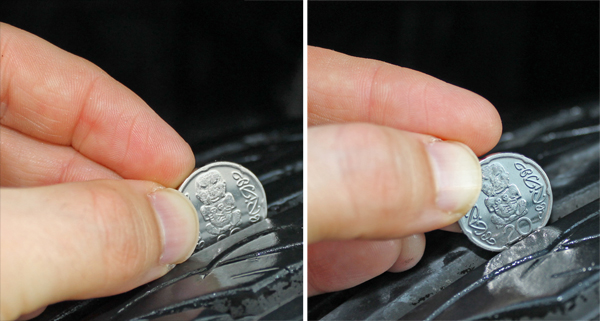 You can also use a 20-cent coin to check your tread. Insert the coin into the tread, the base of the 20 is approximately 2mm from the edge of the coin, so if you can see it then it's time to consider changing your tyres.
Michelin have recently released the Primacy 4, Safe When New, Safe When Worn. This tyre continues to provide safe travel and braking on both wet and dry even when it is worn down to the legal tread limit.
Check your tyre pressure
When your tyres are underinflated, they have reduced grip and increased stopping distances. Under and overinflated tyres will also wear out faster and cost you more in fuel.
To see what pressure your tyres are supposed to be at, check the sticker in your driver's door pillar or check the owner's manual.
If you do notice any uneven wear or cracks in the tread make sure you take it to your local tyre shop and have a professional inspect the condition.